This week I simply must start by telling you that Cath Kidston have a sale on and it's awesome! I bought quite a few things from it last week, but I have had to rein myself in with not going crazy with all that flowery goodness! Given half a chance I would fill my entire house with her stuff because it would make me smile every day. You can shop the sale too by using this banner.
I have been really busy at Simply Divine Things headquarters of late. I seem to have an addiction developing for making wooden plaques and now sell four different designs with more to come.

We have this one in lime green and Cath Kidston Mini Boat fabric that has been dust protected. It is 11cm tall by approximately 38cm.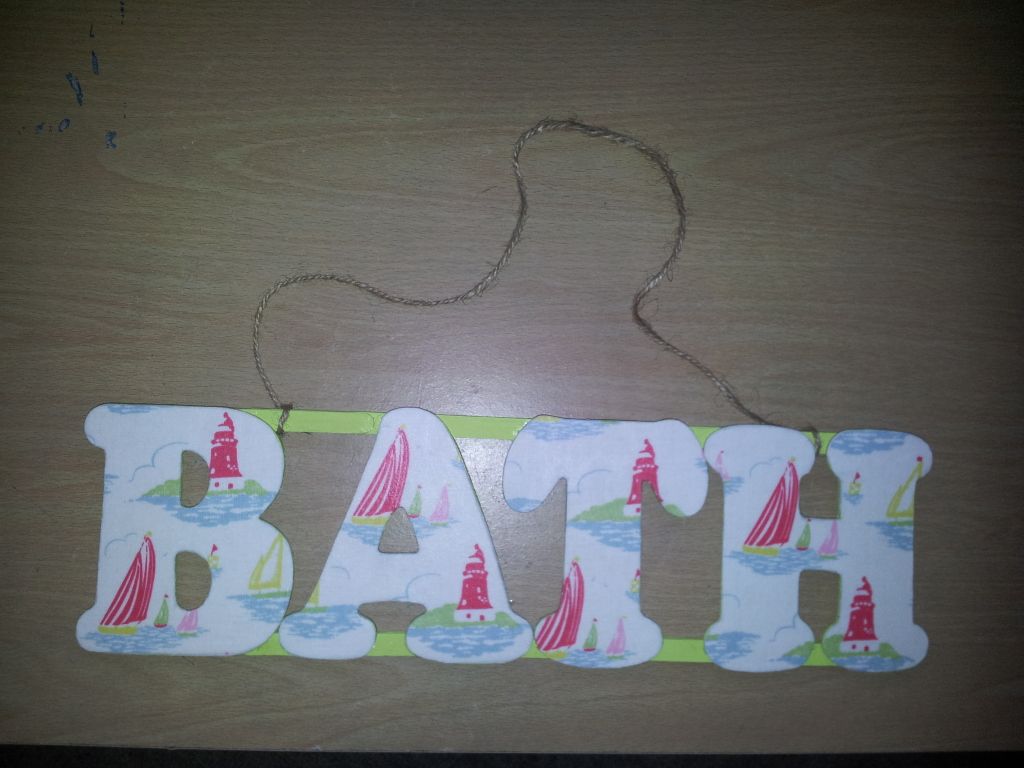 This one is in Ikea Rosali and is 11cm x 51cm. The letters are blue on the back and the frame is cream.
This one is in Cath Kidston Mini Spot fabric in red and blue, and a cream frame. It is 11cm x 39cm.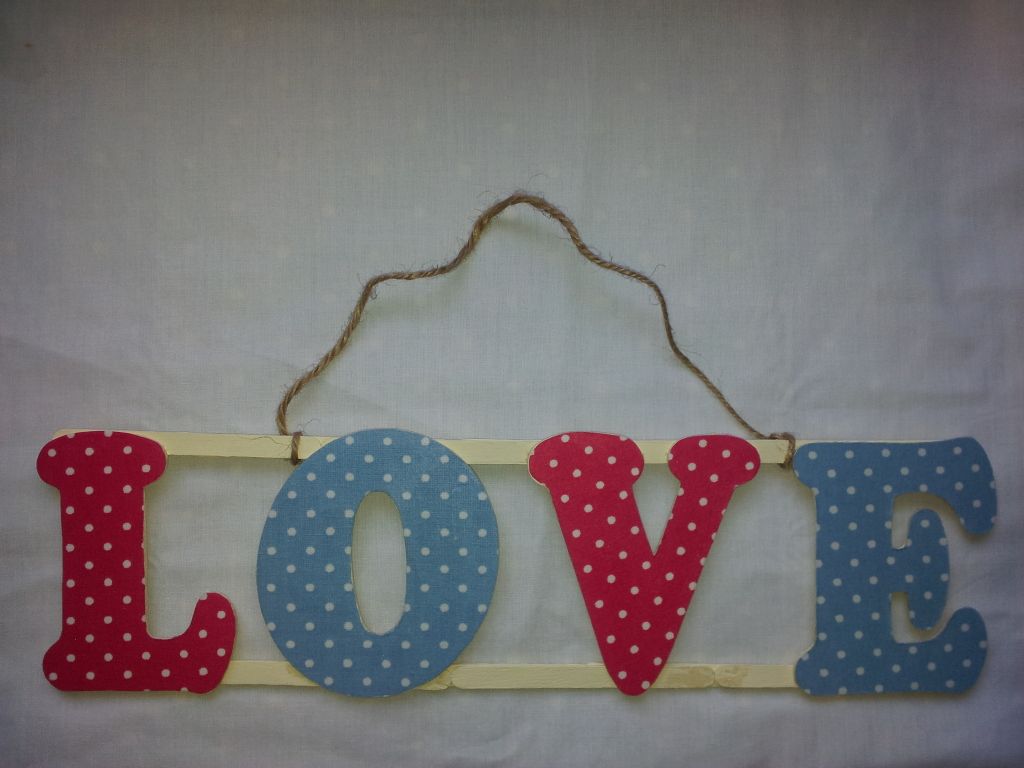 This one is in Cath Kidston Mini Shooting Star and vibrant pink. It is 11cm x 39cm.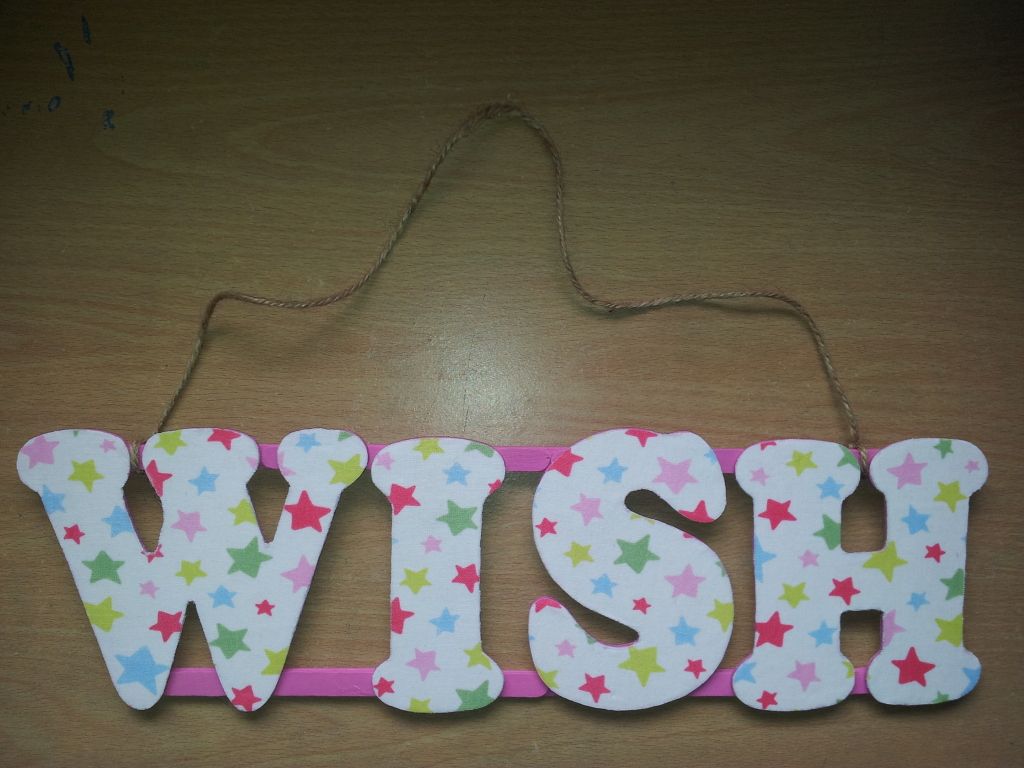 They are all ready to hang with jute string, which finishes the shabby chic look, and you can purchase them at www.simplydivinethings.co.uk with prices starting at just £11.95.
The other thing I have finished is some cushions, that have to be the nicest pattern I have come across yet. All you need is a 20" square piece of fabric, a button, some elastic and co-ordinating thread.
Hem each edge using at 1/2" seam allowance and fold three corners into the middle like this, securing down each hem and adding a button.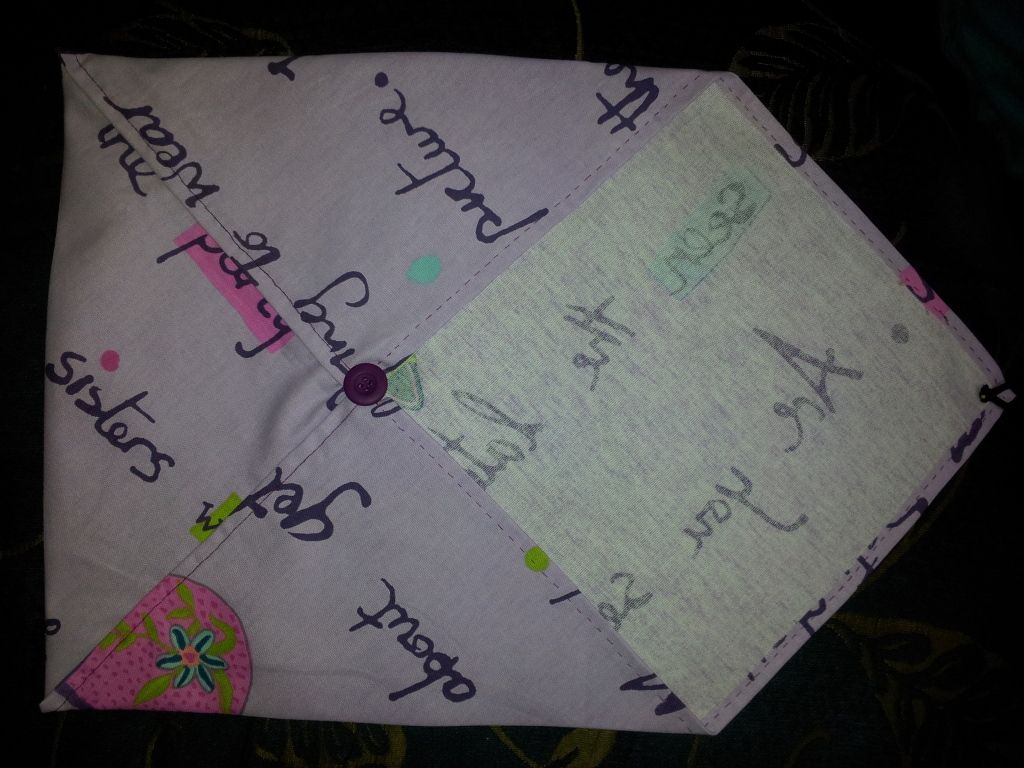 Attach elastic to the other corner that will be used for fastening.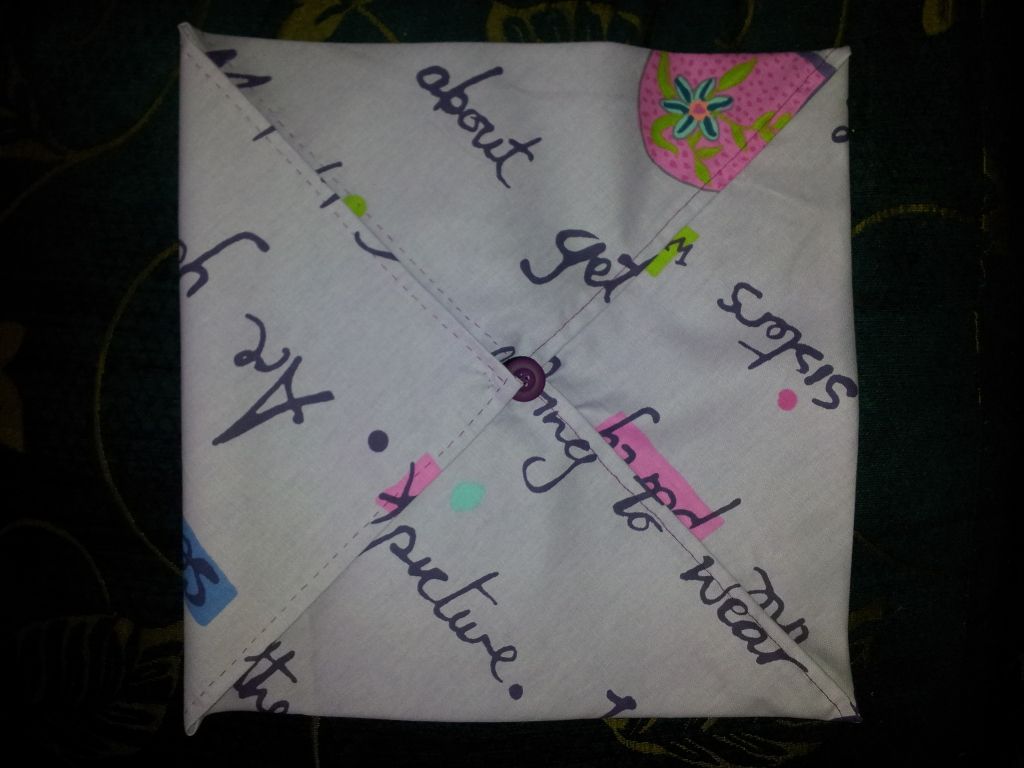 This is what it looks like from the front with a 12" cushion pad inserted.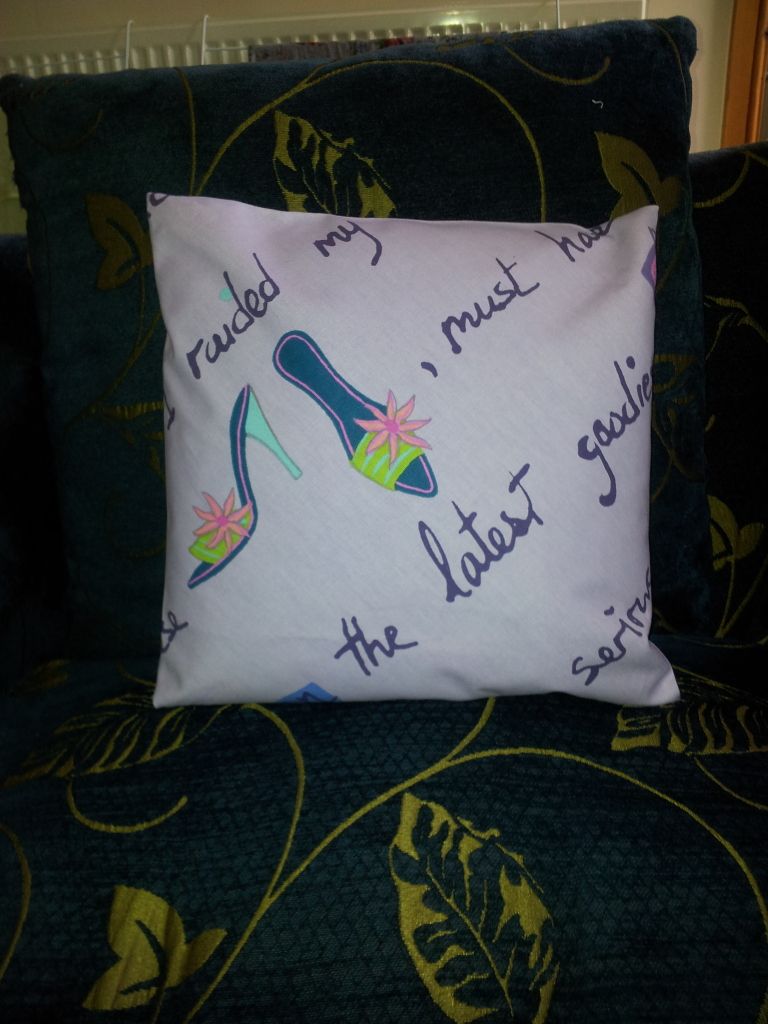 Fantastic right?! And so easy! This really is the easiest cushion I have ever made and it looks gorgeous.
As part of my on going quest to try my hand at making lots of different things, I also made the decision to make an elasticated waist skirt. Again, it was super easy. All I did was sew two lengths of fabric together with the wrong sides together, turned it all the right side out, sewed along the the top, about 2.5" down, in order to create a section for elastic, threaded the elastic through, and joined the ends of everything together. Here it is.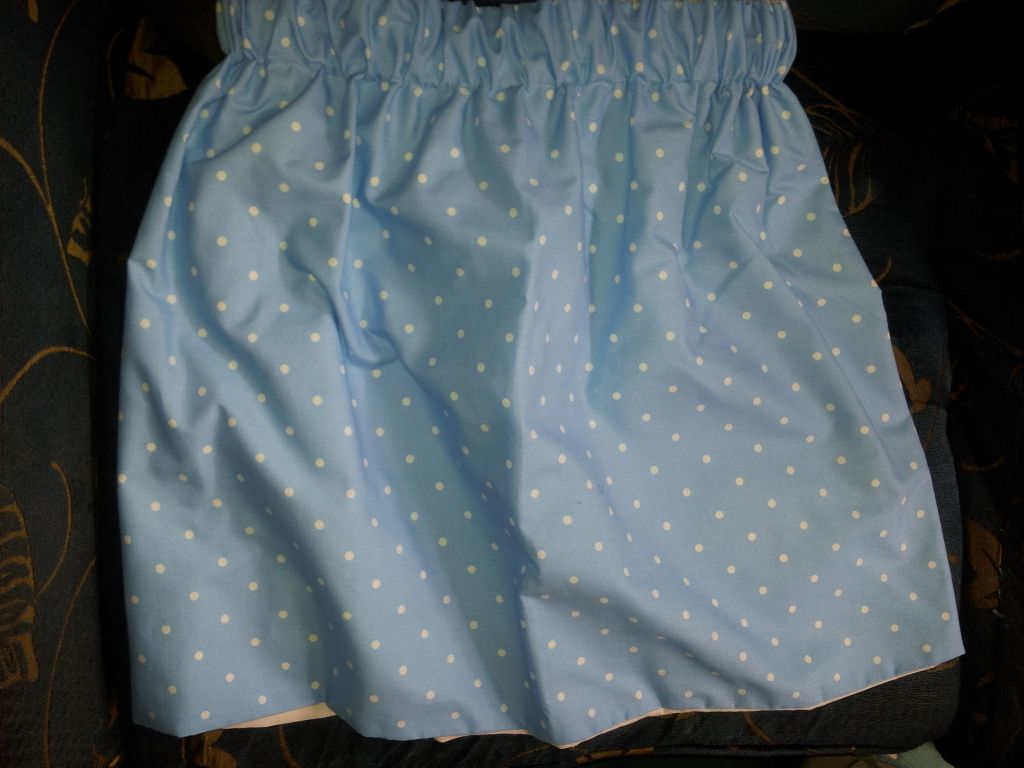 The whole lot took two hours tops and I did it all by hand (my pelvis has been too poorly to use my machine). It really made me think about how easy it is to make your own clothes.
I have begun clearing out my stash of fabrics because I have a very large quantity of scraps. Therefore I am currently offering 300g bags for only £2 plus postage. They can be purchased on my website.
A short one this week. I am hoping to get another craft guide up before the week is over though so watch this space. Over and Out!
Kirsty x